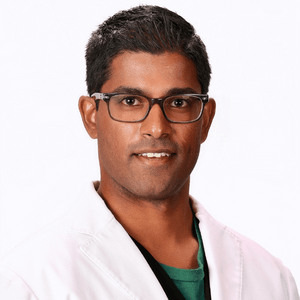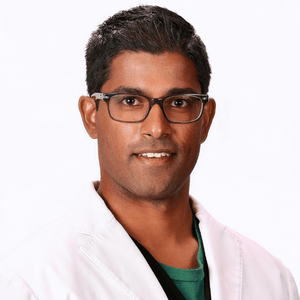 Dr. Vishwanath Danthuluri, MD, FACS, FASMBS, ABOM
Dr. Danthuluri is a board-certified general surgeon and bariatric surgeon. He graduated from The University of South Alabama College of Medicine. He is a member of the American College of Surgeons, American Society for Metabolic and Bariatric Surgery, Society of Gastrointestinal and Endoscopic Surgeons, Texas Medical Association, Travis County Medical Society, and Georgia Composite Medical Board.
Mr. Danthuluri is the newest bariatric surgeon at Beltline Health. His interests and specializations include metabolic and robotic surgery.
As a surgeon, Dr. Danthuluri provides different surgical treatments, such as anti-reflux surgery, general surgery, robotic surgery, and bariatric and weight loss surgery. During the course of his practice and research, however, he became interested in helping people with fitness issues and general health concerns. He likes to say that bariatric surgery combines his innate desires with the latest technology and skills.
Dr. Danthuluri strongly believes that he can cure diabetes and hypertension with surgery instead of relying on long-term medications which cause side-effects.
Aside from bariatric surgery, he also has experience in the following fields:
GERD/acid reflux or heartburn including LINX® and Hiatal hernia repair, Paraesophageal Hernia repair.
Bowel Disease Treatment
Surgery for cancer (colon and breast)
Dr. D is known for his personal touch and treating his patients like close family members. You can communicate directly with Dr. D even outside the clinic, just like any other of our doctors. The doctor believes that his responsibilities go beyond the clinic walls.