Bariatric Patient Education
The first step towards having weight loss surgery at Beltline Health.
‍At Beltline Health, we're committed to helping you make informed choices about your healthcare – that's why we offer free bariatric patient education seminars both online and in-person at several locations — Piedmont Atlanta Hospital,
Piedmont Newnan Hospital and Piedmont Fayette Hospital.Our weight loss seminars are designed to answer many of the questions you might have about weight loss surgery, and to meet the pre-operative patient educational requirements of your insurance provider.
Register for Our In-Person Seminar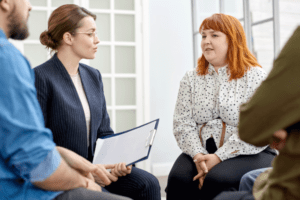 Our bariatric surgery seminar will help you make an informed decision about whether you want to pursue surgical weight loss. During the seminar, which lasts about two hours, we'll talk about how obesity can impact your health and quality of life. We'll discuss the surgical weight loss procedures offered here at Beltline Health including the pros and cons of each operation.
You'll also learn about whether you may be a candidate for bariatric surgery, what our process looks like, as well as how our program is set up to help you succeed at long-term weight loss! The seminar also covers the non-surgical procedures we offer including the gastric balloon.
Register for Our Online Seminar
We understand that finding the time to attend an in-person bariatric patient education seminar can be difficult, especially if you live outside of the Atlanta area – that's why we also offer an online bariatric seminar which you can take anywhere, anytime on a computer or mobile device. Our online presentation includes the information you need to make help understand what your options are.
You'll also hear directly from Dr. Procter and some of our patients. Make sure to set aside 45 minutes to watch the entire online seminar.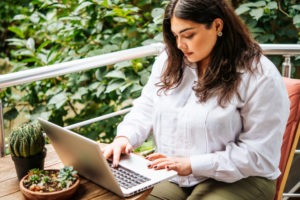 Our patient education seminars are designed for adults who are interested in pursuing surgical or non-surgical weight loss to treat chronic obesity.
Morbid obesity is recognized as a major health threat. It is defined as being at least 80 – 100 lbs. over ideal body weight or having a body mass index (BMI) of 40 or greater, as well as having a BMI of 35 or greater with at least one obesity-related condition. In only 5% of cases will diet and exercise alone cure morbid obesity over the long term.

Severe obesity is a disease that is debilitating and places an individual at increased risk for many health conditions and shorter life expectancy. This chronic condition can also have a profound effect on quality of life.

Individuals with moderate obesity may also be at risk for obesity-related health conditions. And, if they continue to gain weight over the years, they will increase their risk of illness.

Sign up for our in-person or online bariatric patient education seminar to learn more about how our multidisciplinary program helps individuals suffering from moderate or morbid obesity.